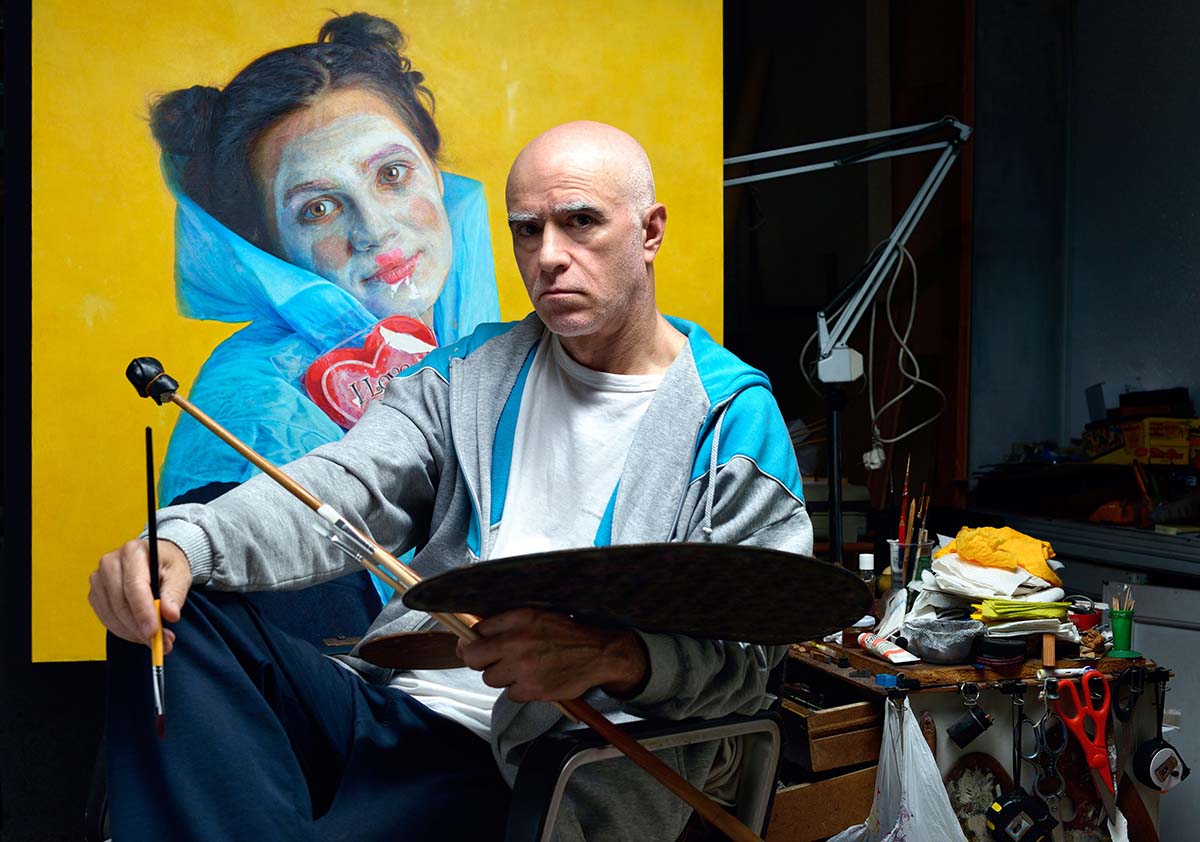 CORELLA
(Valencia, España, 1959)
Corella studied at the Facultadde Bellas Artes de San Carlos in Valencia, specializing in drawing and painting. He also studied restoration, engraving and sculpture.
"I work from light to dark, keeping the color as clean and vibrant as possible. I do not consider that I have a clear or defined style, I have never looked for it. Maybe I'm differentiated by the themes. My evolution in painting is linked to life. One is maturing, being interested in different things, discovering and seeing the world that surrounds us and those are my themes, my family, friends, my environment, what excites me, and I am able to understand".
In 2008, 2009 and 2015 his works "Metamorphosis", "Imagine" and "Juanito", respectively, were selected in the BP Portrait Award competition in London, among tens of thousands of entrants, winning the Viewer's Choice vote by large margins on all three occasions.
Corella has for decades now been awarded prizes, praise and the highest respect by critics, galleries and fellow artists. For Corella though, it's always been about the viewer's personal experience and so continues to delight us.